Tow Truck Service Chandler, Arizona
The Tow Truck Near Me Tow Service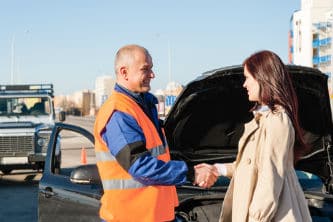 Freeway Towing Assistance
Phoenix East Valley Towing Company
Phoenix Suns
Arizona Cardinals
ASU Sundevils
Arizona Diamond Backs
Boom: An adjustable vehicle for recovery where other vehicles cannot be easily or safely reached.  Using telescoping tubes, this piece of equipment can retrieve cars and trucks and locate them to a more level surface.
Hook and Chain: This piece of equipment loops around the axle for a car and draws the vehicle atop the flatbed.
Flatbed: Also called a slide or rollback is the entire back of the tow truck.
Integrated:  Also, referred to as a "Self Loader", this type of tow truck is a boom and a wheel in on unit.  This light duty truck is used in recovering repossessed vehicles or illegally parked vehicles.  
When you are stranded and have somewhere to be, having a towing service that will have the proper tow trucks for the job at hand is very important.  This involves your vehicle's safety and even more, you and your family's safety.

There are many tow companies out there who should not be considered towing establishments.  The lack of proper equipment and updated trucks can cause problems to your vehicle.  You want a tow company that has all the works, with the prices that you can afford.  You want a towing service that puts their customers first at all times. 
High Quality Affordable Towing
How to choose the Best Tow Service Near Me?
Punctual
Reliable
Affordable
Willingness to Serve
Honest
Professional
Top Notch